How does roomsearch works?
Tell us what you need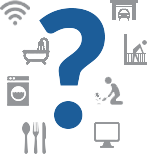 Looking for a place to spend a holiday with the whole family? Or maybe you need to rent an apartment for a long time? Let us know about your needs and we'll do the rest.
Choose between selected offer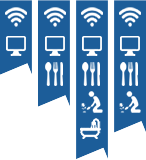 Whatever your requirements, we will certainly find an apartment that suits your needs. Each offer will bear descriptions, photographs and details of the apartment to facilitate the decision making.
Enjoy your stay

If times counts for you, Roomsearch 24 is a good address! We provide fast service and almost immediate opportunity to move in.
Remember, you can always contact us to ask a question
+49 152 33925571